Peter Parley and Pedagogy in the Midst of Western Globalization
By Elizabeth Fischer
Tales about Asia and Africa; Author: Samuel G. Goodrich (Peter Parley) (1793-1860); Darton and Hodge, Holborn Hill, London, 1862; 4 ¼ x 6 ¾ inches; Provenance: Originally gifted to "Frederick Webb from Academy Chadwell St. Myddleton Square, for Proficiency in his English Studies, Christmas"; NYU SpecCol Fales N11702878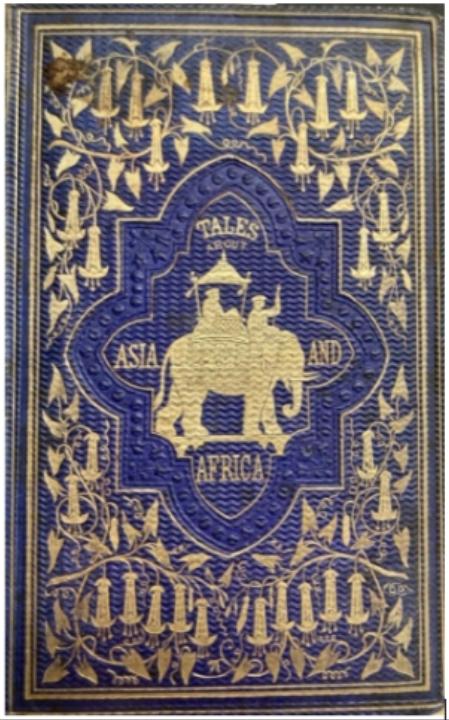 Fig. 1. Samuel G. Goodrich (Peter Parley), Tales about Asia and Africa, Fales volume with standard mass-market binding and gold embossed cover. Photo by author.
Tales about Asia and Africa by Samuel G. Goodrich (pen name, Peter Parley) is a mid-nineteenth-century educational guide to the continents of Asia and Africa for American and British school children (Fig. 1). It is formatted entirely in quotations as if the reader is listening to Peter Parley tell the astonishing firsthand stories of his travels. The simplicity and often anecdotal nature of the narrative implies that it was intended to be amusing and to inspire children while teaching facts and expanding their worldview. At the same time, many of the stories simplify the foreign cultures and affirm Eurocentric concepts of the superiority of Western culture. This particular volume is that it was originally given as a Christmas present to a student named Frederick Webb for "Proficiency in his English Studies" from his school, the Academy Chadwell St. Myddleton Square (Fig. 2). This speaks to the instructional but also entertaining nature of the contents of the book.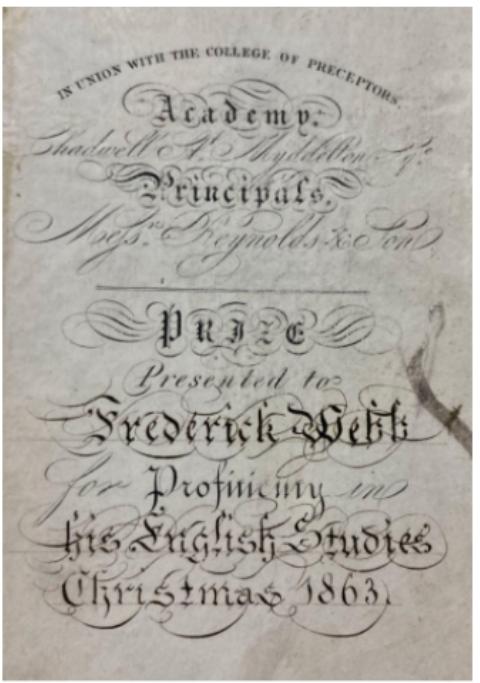 Fig. 2. Tales about Asia and Africa, Fales volume, front plate. Photo by author.
The Peter Parley publications of exciting international travel and learning experiences for children consisted of many books covering topics such as geography, history, nature, and science. According to Ellen Terrell of the Library of Congress, Goodrich was a notably literal person who as a child disliked the chilling horrors of fairy tales with witches and goblins, instead preferring fact-based adventures. He strove to provide the "… reasonable and truthful, and thus to feed the young mind upon things wholesome and pure, instead of things monstrous, false, and pestilent." This approach to education not only catered to the enjoyment of learning but also firmly ground itself in the sciences. It painted a picture of the world as a wonderful place full of information to be found as opposed to the more allegorical and creative nature of the common fairy tales that were already popular. This is consistent with the Western interest in practical education in mathematics and sciences as the Industrial Revolution took hold on everyday culture.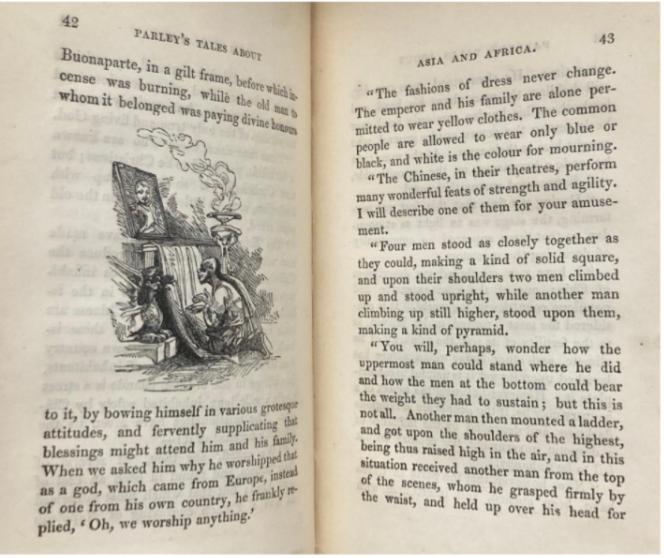 Fig. 3. Tales about Asia and Africa, detail of p. 42-43. Photo by author.
During the mid-nineteenth century, at a time when globalization was reaching new heights of interaction, Westerners not only possessed a new appetite for exoticized foreign cultures but also found themselves needing to assert their position on the world stage. However, the United States and Europe also needed to justify actions associated with imperialism, colonialism, and Manifest Destiny. British and American authors often turned to simplistic notions of Eurocentric superiority to rationalize their desired position at the helm of global control. These ideas are clear in Parley's stories as non-Western characters are often seen as backward or amusing in their simplicity. One example of this is when Parley recounts a story of religion in China. He describes a man worshipping a portrait of the former French Emperor Napoleon Bonaparte at a shrine (Fig. 3). When Parley inquires why, the man responds, "Oh, we worship anything," implying that any non-Western religion or culture is foolish and prone to whims, rather than serious. This story not only misrepresents foreign religion but also undercuts Chinese culture as lacking a solid base or morals if they do not have a strong set of beliefs. This narrative is repeated throughout the set of stories, solidifying a sense of British/American superiority in the minds of school-aged readers. By pointing out the flaws and weaknesses of other cultures, Parley successfully builds a nationalistic vantage point that affirms the readers' place in the world, giving them both identity and confidence. This was likely intended to set the tone for the next generation of Western traders and travelers to embark on their global relations as Parley likely thought: successfully, and with internalized, nationalistic authority.