Building the Image of China: Travel Accounts, Counterfeit Images, and Evocative Illustrations
By Elisa Cazzato
An Embassy from the East-India Company of the United Provinces to the Grand Tartar Cham, Emperor of China: Delivered by Their Excellencies Peter de Goyer, and Jacob de Keyzer, at His imperial city of Peking; Author: Johannes Nieuhof (1618-1672); translated by John Ogilby (1600-1676); London: Printed by John Macock for the Author, 1669; 1 volume, 40 cm.; NYU Fales SpecCol DS708 .N6813 1669 Oversize
This rare, exquisite book contains some of the earliest and most detailed records on China and Chinese people, objects, nature, and resources. Illustrated with over 149 fine engravings, the book recollects a 1654 embassy of the Dutch East India Company to the Imperial Court of Pekin, led by Peter De Goyer and Jacob De Kreyzer (Fig. 1). This three-part book was assembled by Johan Nieuhof, a Dutch traveler and steward of the embassy. The first part describes the trip from Canton to Pekin, while the second, entitled A Narrative of the Success of an Embassage Sent by John Maatzuyker de Badem, General of Batavia unto the Emperour of China & Tartary recounts another embassy sent to the Emperor of China, soliciting the license to trade in one of his ports. A third part contains an appendix sourced from Athanasius Kircher's Antiquities of China. The book was originally published in Dutch in 1665 by Jacob van Meurs and was very well-received. The accounts of China provided in this publication as well as its finely engraved images were one of the earliest contributions to the rise of what would later be known as chinoiserie in Europe. From 1665 to 1669, it was followed by other editions and translations. The copy kept in the Fales Special Collection of NYU's library was translated into English by John Ogilby and was published in London by John Macock in 1669.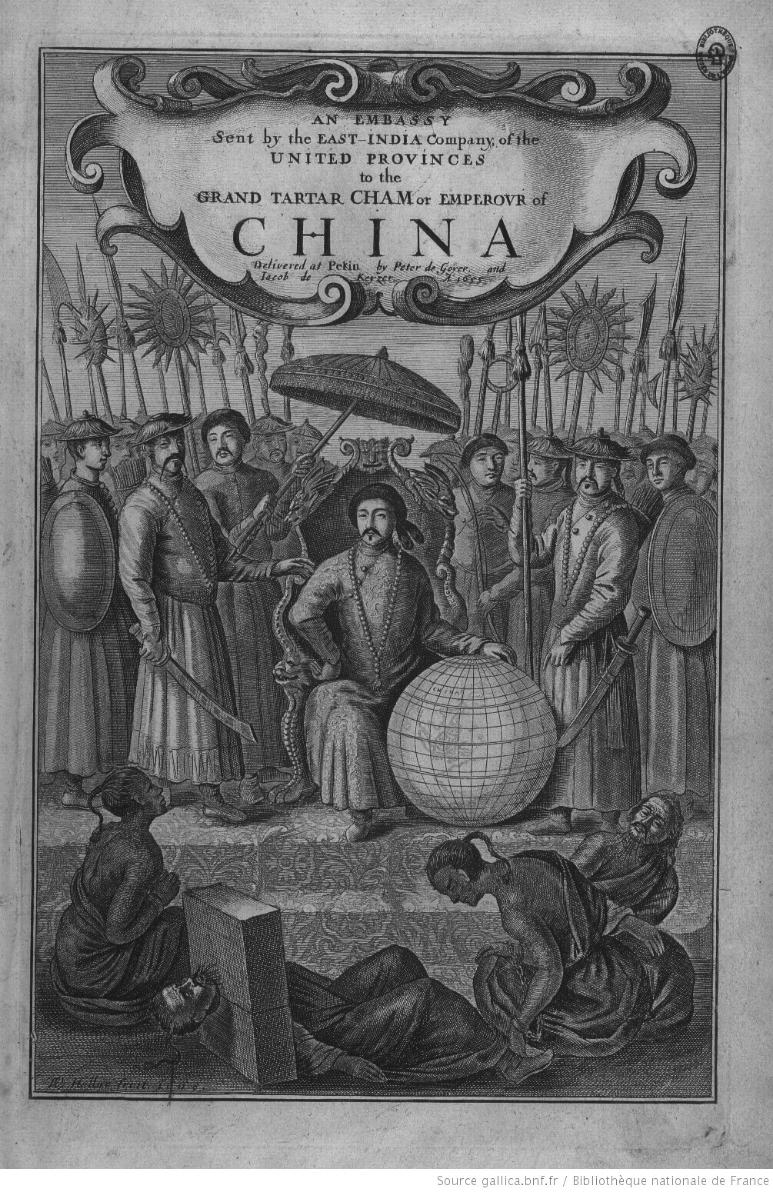 Fig. 1 Wenceslaus Hollar, Title-page to the 1673 edition of Nieuhof's Embassy. Engraving on metal, 43.5 x 34.5 cm. Image source: Gallica
The frontispiece of the book features an engraved depiction of the Grand Tartar Cham (Fig. 1). He sits regally enthroned, presenting a globe displaying China and its domains, surrounded by a group of elegantly armed men. In stark opposition to these men, restrained supplicants bow at the Grand Tartar's feet. Created to underscore the power of the emperor and his authority over his subjects, this illustration was also intended to represent a crucial event of the embassy: the encounter between the Dutch travelers and the Chinese emperor. However, this encounter never actually took place, as the group of Dutch travelers never obtained an audience with him. The publisher thus explicitly fabricated this image for European readers to reinforce the idea of Chinese power but also of Dutch global preeminence.
This fictionalized image contrasts to some extent with the rest of the illustrations, which purport to be based on accurate, real-life encounters and observations—even if, in reality, they too sometimes editorialize, embellish, or represent this foreign land from a Western or Dutch point of view. A great part of this book's success can be attributed to its richly detailed, evocative illustrations of Chinese manners, landscape, objects, flora, and fauna, which contributed to the spread of knowledge as well as fascination about China in Europe (Fig. 2).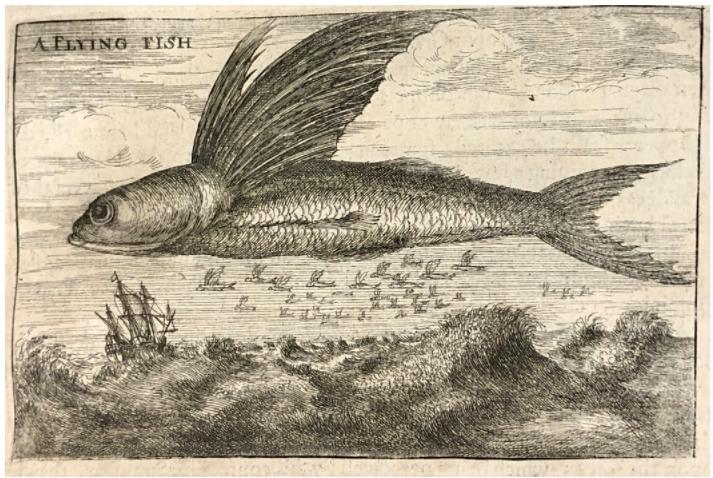 Fig. 2. Francis Place (attr), A Flying Fish, c. 1669 (p. 45). Etching, 10.5 x 15.7 cm. Photo by author

Certain descriptions and images, like those devoted to China's flying fishes—where one giant fish glides majestically above the tiny, storm-tossed ship below—capture how the European travelers were surprised and awed by the uniqueness of their host's surroundings. The accounts and illustrations collected by the publisher aimed to reinforce the idea that China was both a real-life realm (filled with abundant natural resources and cultural products) and a magical, fantastical place. The original watercolors used for the engravings did not survive, but copies are kept in the Bibliothèque Nationale de France in Paris. After Nieuhof's book was published, and throughout the eighteenth and nineteenth centuries, a burgeoning interest in China permeated a wide range of fields and art objects, from literature to porcelain figures, theatre stages, and garden designs.