The Myths of OER
Although Open Educational Resources are becoming more and more common in academia, there are still many apprehensions and misconceptions about this type of resource. In general, both "free" and "digital" still bear the stigma of not being as reliable or as serious as their physical and sale-distributed counterparts. Yet, the cost and modality of a resource are no guarantee of its quality. Moreover, OERs are more than free web resources.
It's important for us to address your concerns, and we hope that this toolkit continues to generate conversations among you and your colleagues about OERs and Open Education.
Many of the misconceptions addressed in this chapter are adapted from the 2017 SPARC (the Scholarly Publishing and Academic Resources Coalition) text OER Mythbusting developed from a poll that more than 100 professors, librarians, students, and members of the OER community participated in.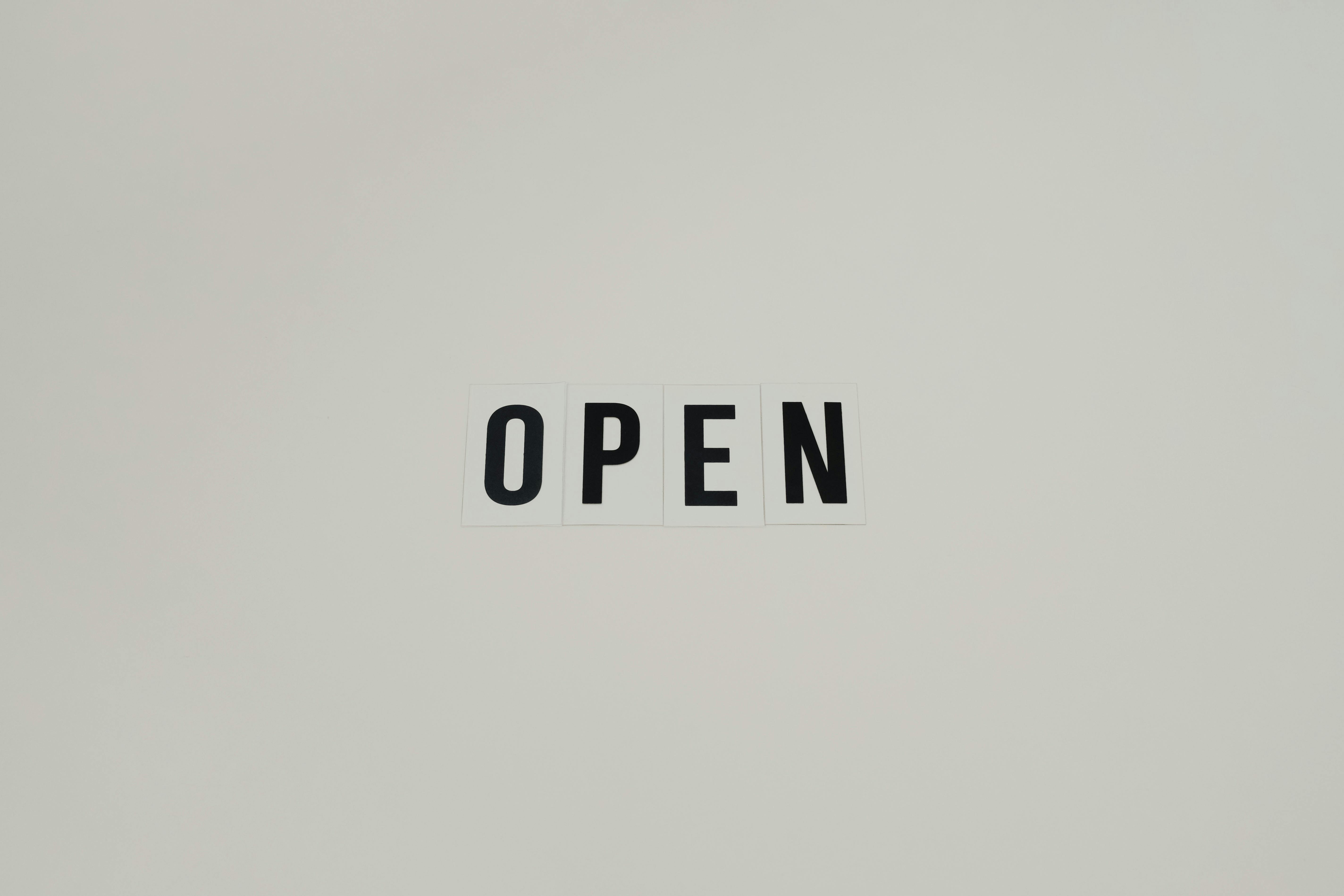 Image by Vie Studio from Pexels (free use).
Myth 1: If it's free to me, that means it's open
The "open" in Open Educational Resources is often misunderstood. It is thought to mean only free materials. Many people mistake materials (like digital books and textbooks) that have been purchased or licensed by NYU as OERs, because they don't add out-of-pocket costs to the instructor or the student. To be sure, these are great resources to take advantage of to reduce students' textbook costs.
However, the "open" in OER is much broader than simply "free" or "free to me:" it means that anyone can download it, edit it, and share it (remember the 5Rs we shared in our first chapter, What is an Open Educational Resource?). "Open" means that resources can be shared not only within institutions (like NYU) with vast teaching resources and expertise but also with the global educational community (especially with institutions that do not have sufficient resources).
"Open" also means that the professor can change the content and form of the resource depending on the context of their classes and that students can keep it even after the course is over. This chapter is an example of the power of OER for tailoring your teaching to your own audience; SPARC licensed its OER Mythbusting openly, and we can now use it as the basis for this text with the freedom to mix it with our own content.
"Open," likewise, does not mean authorless material. Using OER does not mean you have no way of knowing who authored the material and their credentials on the subject matter, and publishing your own work as an OER does not mean giving up your right to be attributed as an author. Going back to SPARC's original OER Mythbusting resource as an example again, SPARC gives a recommendation on the second page on how to give them attribution for their text. By including a Creative Commons 4.0 license on it, they indicate that if you want to use it, you must give credit to the author. (For a reminder of the types of licenses under which OER can be openly published go to our Creating and Publishing New OER chapter).
According to SPARC, "While making resources free is a good first step, making them open taps into a world of possibility."
Myth 2: OERs are exclusively digital resources
Undoubtedly, because publishing something online is a major first step to making it widely shareable and discoverable, most OERs are found on the web. This does not mean, though, that the materials cannot be transformed to other formats for accessibility, including non-digital formats. In fact, an advantage of OERs is that they are not limited to a single format: students can thus have the same textbook printed at home and a digital version of it on their computer or tablet. This is sometimes not possible with traditional resources, as publishers tend to sell their print and digital formats separately and, in many cases, sell digital resources on a time-limited rental basis.
This ability to change the formats of OERs also makes them perfect for reaching students with accessibility needs. An open textbook can, for example, be translated into Braille or audio recording without asking for additional permissions.
In our Revising and Remixing OER chapter, you can review some considerations to think about for distributing OERs in different formats.
Myth 3: "You get what you pay for"
The adage "You get what you pay for" generates many prejudices about some resources, like OERs, that can be acquired for free on the Internet. However, it is worth flipping the script to think concretely about what specific benefits the cost of a traditionally-published resource brings to your class. This myth is often based on a misconception about peer review. Those who publish OERs often do so after rigorous peer reviews. As SPARC explains, "Many open textbooks are created within rigorous editorial and peer-review guidelines, and many OER repositories allow faculty to review (and see others' reviews of) the material." In this sense, there is often no difference from traditionally-published research: OERs can be, and in many cases are, high-quality materials. (To learn more about how to evaluate an OER, you can take a look at our chapter Evaluating OER.)
In fact, OER has advantages that traditionally-published resources do not. On some platforms, such as Open Textbook Library, the user can read nuanced public reviews written by credentialed instructors. Each textbook review is guided by the Open Textbooks Review Criteria. In other platforms, such as OpenStax, the textbooks are kept up to date through a centrally-controlled errata process.
Moreover, instructors are empowered by the open licensing of OERs to review and correct open texts themselves, if necessary. Indeed, there is no better evaluator of a textbook than the instructor who is going to use it for a specific class and group of students. These resources can be reviewed under criteria that are sometimes not taken into account by academic publishers. For example, instructors can freely modify an open text if they do not find it inclusive.
Myth 4: It is complicated to retain authorship credit in OERs
Open licenses allow the author to legally retain rights in their OERs, while giving others permission to download, edit, and share it under the terms and conditions the author chooses.
Creative Commons (CC) licenses are the most commonly used licenses by OER authors. In our Creating and Publishing New OER chapter, we share a list of features of the CC licenses. To attribute one to the material, the author only needs to include a copyright statement that it has a CC license and a link to the specific license.
For example, this chapter, like the entire Open Educational Resources Faculty Toolkit, is licensed CC-BY-NC. This means that the text has a Creative Commons (CC) open license, so it may be freely shared and adapted, as long as proper credit is given (BY) and it is not used commercially (NC).
Writing somewhere legibly in the chapter "This work is licensed under a Creative Commons Attribution-NonCommercial 3.0 Unported (CC BY-NC 3.0) License" with its respective link is enough to license it.
Myth 5: OERs are not sustainable
There is often a concern about labor sustainability for creating and maintaining OERs. Creating high-quality educational resources requires time and effort: from collecting open content and creating new material, to deciding on the technical implementation of OERs, to ensuring accessibility for all members of a class.
However, OERs can be sustainable if the institutions that host them are willing to compensate faculty and staff for their work. Ultimately, if the institution encourages the use of open resources, they can become part of its policies and support their creation in different ways without the need to generate new costs. For example, there are institutions that are supporting this initiative with grants to which faculty can apply to create or edit open textbooks, such as the UMass Amherst and North Carolina State University, or directly as a contribution toward tenure and promotion, such as the University of British Columbia, which indicates in its Guide to Reappointment, Promotion and Tenure Procedures (RPT):
"Evidence of educational leadership is required for tenure/promotion in the Educational Leadership stream… It can include, but is not limited to… Contributions to the practice and theory of teaching and learning literature, including publications in peer-reviewed and professional journals, conference publications, book chapters, textbooks and open education repositories/resources." (Our italics.)
Myth 6: OERs lack ancillaries
In order to complement open resources, many OER creators are working to match open textbooks with the ancillaries (slides, videos, or homework) presented with traditional textbooks. For example, OpenStax offers ancillary resources for each OER it publishes.
In addition, an increasing number of universities and traditional publishers are sharing openly licensed ancillaries that teachers can use to supplement the open textbooks they use. For example, MyOpenMath offers homework software, and MIT's OpenCourseWare offers openly available course content from its classes. Like this, many institutions are encouraging faculty to openly share their class materials, such as lecture notes, PowerPoint slides, or assessments.
Myth 7: We are not ready for OER
When an institution does not offer clear incentives for the creation of OERs, it gives the impression that it may not be ready for open resources. However, this may not be true. Many NYU instructors use OERs in their classrooms; some are highlighted on the NYU Libraries' Open and Affordable Course Materials Case Studies page. Many lecturers use OER completely unconsciously, sharing openly licensed YouTube videos or Flickr images.
NYU faculty and students are already advocating for greater awareness of the importance of these resources. NYU Libraries is highly invested in open education and open access scholarship; its Scholarly Communications and Information Policy department maintains this Toolkit and its Digital Scholarship Services department maintains NYU Manifold, a platform for professors to publish their open textbooks.
Along with SPARC, we recommend reviewing what other institutions are doing to support OER on their campuses. You can do this through Connect OER, a platform where you can share and find information about the use of OER on campuses in North America, or OER World Map, where information from the OER community is shared.
The information in the first part of this chapter was adapted from OER Mythbusting (2017). Washington, DC: SPARC, licensed under a Creative Commons Attribution 4.0 International License.
Image "Kodachrome" by Jo Gala on Unsplash licensed under the Unsplash License.
Other common myths:
There aren't many OERs out there
There are many platforms that share open textbooks, such as Commonwealth for Learning, OpenStax, or Open4US. However, we understand that navigating through these platforms can be difficult. Sometimes, searching for OERs on more specific or advanced topics can also require substantial expertise to find. Instructors can get in touch with their subject librarian and with Scholarly Communications at open.access@nyu.edu if they need help looking for existing OERs.
Likewise, OER communities have listservs that can be reached out to in order to get help with navigating the landscape of OERs on the web.
As always, an advantage of OERs is that if you don't find the one you are looking for, you can create it by remixing or editing some that are already on the web.
OER requires the purchase of new software
Most OERs work with the traditional software with which institutional and faculty computers are equipped. While some software can help improve user experience (for example, some platforms are more interactive, or improve the creator's editing experience), most OERs can be shared in traditional formats that can be run on platforms that are included in most computers. For example, videos can be played in QuickTime Player or texts can be shared in PDFs that anyone can start creating from a text editor (be it Word, Google Docs, or Pages).
Have a look at our chapter Revising and Remixing OER, where we provide a helpful framework of factors to think about for different formats of OER.
You have to get rid of everything else once you "go open"
Using OER does not necessarily mean leaving out non-open materials that can contribute to the classroom. Both open and traditional resources can be used simultaneously. For example, instructors can supplement open textbooks with links to movies or books licensed by the institution's library. Likewise, instructors can include open resources while teaching with traditional textbooks during their classes. Videos, graphics, images, or texts that can be found openly on the Web can complement, dialogue with, or allow a reflection on what a textbook is pointing out.
The information in "Other common myths" was adapted from 6 OER myths busted, by Lisette Kalshoven, Kennisland, and Faculty/staff guide to Open Educational Resources (OER): OER myths, from Tacoma Community College. The first is licensed under a Creative Commons Attribution 4.0 International (CC BY 4.0) License and the latter under a Creative Commons Attribution-ShareAlike 4.0 International (CC BY-SA 4.0) License.