Bayard Taylor's Adventure: Journey to India, China, and Japan (1851–1853)
By Kyejin Lee
A Visit to India, China, and Japan, in the Year 1853; Author: Bayard Taylor (1825-1878); Engraver: James Duthie (1850-1873?); New York: G.P. Putnam & Co., London: Sampson Low, Son & Co, 1855; 19 x 14 x 4 cm.; NYU Bobst SpecCol Offsite Fales DS507.T23 1855
The binding of the Fales Special Collections copy of this book is made of faded greenish-brown cloth and is blind stamped with ornate repeating designs surrounding a central oval frame (Fig. 1). A Chinese pagoda is depicted on the spine of the book with gilt lettering. On the frontispiece, an image of the Japanese island of Okinawa (known in English accounts as "Loo Choo") is engraved (Fig. 2). Contrary to the author's assertion that his account of Japan is the least "full and detailed," the book's only full-page illustration is this view of Okinawa. It portrays two Western men looking at three Japanese people wandering around an idyllic village surrounded by trees and a mountain in the background. On the title page that follows is a small vignette representing the Taj Mahal. In sum, these three illustrations—the full-page island, and the two smaller images of a pagoda and temple—explicitly reference the three exotic places featured in the book: Japan, China, and India.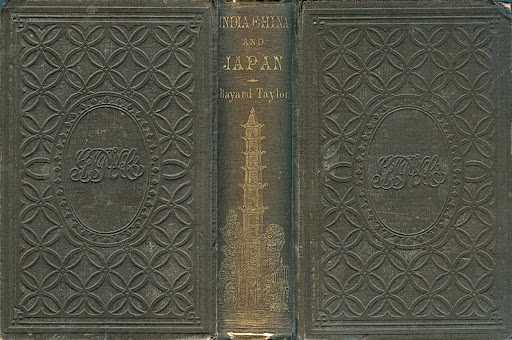 Fig 1. Book cover for an 1855 edition of Bayard Taylor's A Visit to India, China, and Japan, in the Year 1853. 19 x 32 cm. Image source: Baxley Stamps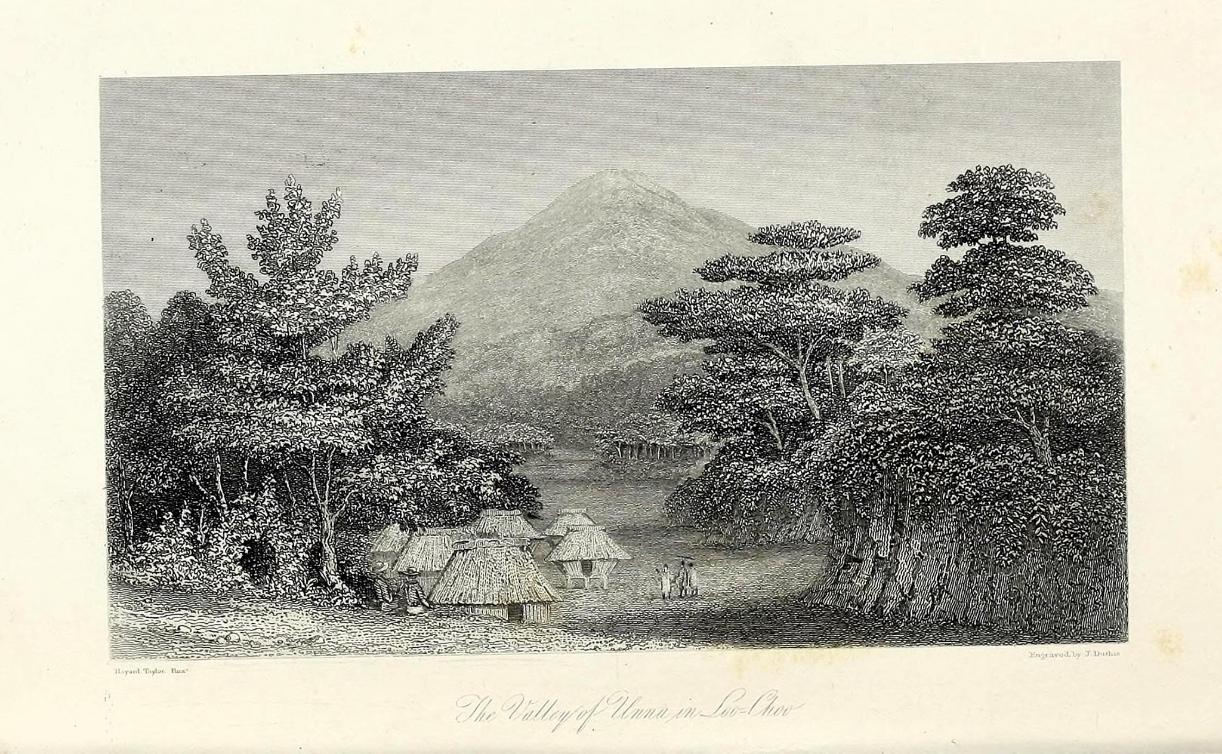 Fig 2. James Duthie, Valley of Unna in Loo Choo, from Taylor's A Visit to India, China, and Japan, 1855. Steel engraving, 11 x 16 cm. Image source: Rare Book Society of India
As its title suggests, the book is a travel account of Bayard Taylor, an American diplomat, poet, and travel writer. It consists of forty-four chapters. Chapters One to Twenty-One relay his adventures in India; Chapters Twenty-Two to Twenty-Eight describe his life in China; and Chapters Twenty-Nine to Thirty-Six describe his trip to Japan with Commodore Perry. During the Perry expedition, he wrote down what he had observed and experienced, but this record was later turned over to the Navy; one wonders how it might have deviated from this book. The rest of his published account concerns a second visit to China and then his return to New York. Upon arriving in New York, he remarks: "The hills of Staten Island glittered with snow; the trees had long been bare and the grass dead: and for the first time in nearly three years, I looked upon a winter landscape. It was the 20th of December (538)." At the end of the book, Taylor mentions that he had left New York on August 28, 1851 and had altogether travelled about fifty thousand miles. It is no surprise, then, that this book is 539 pages long, but its lively account of the author's numerous episodes and adventures may make some readers wish it were longer.
When writing of exotic subjects, the author uses evocative language. Describing a fountain in the "Palace of Mirrors" (Sheesh Mahal in present-day Lahore, Pakistan), he writes, "Mimic cascades tumble from the walls, over slabs of veined marble, into basins so curiously carved that the motion of the water produces the appearance of fish (108)." Later, he notes how "The road was embowered in mango, sycamore, palm and tamarind trees, whose breath made the night warm and balmy (65)." For nineteenth-century British and American readers, this kind of visually compelling content must have been akin to viewing a painting or watching a movie today. Although there are several moments in the text where Taylor reveals his imperialist or Eurocentric views—such as criticizing India for its inferior transportation system, or in his telling asides like: "Too much praise cannot be awarded to the British rulers in India, for the care with which they have restored and protected all of these monuments of the past, expending large sums to prevent the mosques, palaces and tombs of the former rulers from falling into decay (131)"—on other occasions he appears more open-minded and kind to everyone he encounters.
Given that he travelled for two years and four months, it is somewhat remarkable that, in this published account at least, Taylor consistently met with good fortune and never lost his patience. There is one particularly interesting episode in which he displays his optimism. Upon getting into a banghy-cart during his journey in India, he apparently fell and struck his knee upon a projecting bolt of the cart. It was so painful that he even chattered his teeth. However, while taking a rest, he noticed that the heat from the sun seemed to draw out pain from his injured knee. Joyfully, he writes: "This is a case of sun-cure, which I recommend to anyone who is anxious to start a new system of healing (69)." His humorous and open-minded attitude is easily seen throughout the chapters and this is what makes his stories engaging and entertaining. But perhaps his optimism and positivity stem from his privileged position as a Western traveler in "less" modernized or developed countries.